Online Payment Information
The Easiest, Most Secure Ways to Pay Are Electronically!

You can pay online via the Resident Portal on our website or by using the Resident Portal App on your smartphone! Paying electronically is the fastest, easiest and most secure way to pay your rent. It is also the most convenient, as you can pay any time of the day and from anywhere which is great when you're out of town or if you're only free time is after business hours. There are multiple ways to pay electronically that one of the options is sure to fit your needs.

Get ResidentPortal for iPhone Get ResidentPortal for Android

View of the Resident Portal Payment Screen: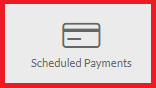 Scheduled Payments

SCHEDULED ECHECK/BANK DRAFT PAYMENTS - FREE!
Scheduling an eCheck/bank draft payment is FREE! There are absolutely no fees for scheduled eChecks! You have the option to schedule the payment to equal your balance due at the time the payment is processed or you can set up a limit on that payment to not process if your balance due exceeds the limit. You also select the date you want the payment to process and set when you want the payments to end. You can select a specific month to stop payments or you can select "Until I Cancel or Move Out". This is our most popular payment method and how most of our residents have elected to make their payments!

SCHEDULED VISA, MASTERCARD, and DISCOVER CARD PAYMENTS - 4-5% FEE
You can schedule a payment with one of the credit card types listed above exactly the same way as you would an eCheck/bank draft. However, the card processor does charge a convenience fee of approximately 4-5% of your transaction amount. Additionally, Visa will only accept payments up to $700 but the other options do not have a limit. If you are wanting to use a debit card, we highly encourage you to do the eCheck instead by entering your bank account and routing information associated with the same bank account as your debit card!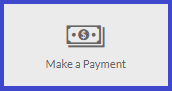 Make a Payment (Immediate One Time Payment)

ECHECK/BANK DRAFT - $1.95 FEE
This option has a fee of only $1.95 and the payment is submitted immediately for processing. This option is only available if your account is not past due. If your account is past due, you will be required to pay via certified funds (credit card or electronic money order).

VISA, MASTERCARD, and DISCOVER CARDS - 4-5% FEE
The card processor does charge a convenience fee of approximately 4-5% of your transaction amount for this payment option and it will be rejected if funds are not available. Additionally, Visa only allows a maximum payment amount of $700 while the other two credit card types do not have a limit. This payment type is permitted as certified funds for balances that are past due. If you are wanting to use a debit card, we highly encourage you to do the eCheck instead by entering your bank account and routing information associated with the same bank account as your debit card!

ELECTRONIC MONEY ORDER (MONEYGRAM) - $3.99 FEE
You can pay via electronic money order by visiting any MoneyGram location that processes electronic money orders (most Walmart locations). This is an amazing feature for residents who are out of town or can only get to a MoneyGram location after office hours, but wants to pay via certified funds. All you have to do is get your MoneyGram account number and property code from the resident portal. Visit a MoneyGram location, then complete the transaction for the electronic money order. MoneyGram wires your money directly into your account! No more worries about misplacing your money order on your way to the office. It is instant and one of the most popular payment options.

Click Here to Find a MoneyGram Location Near You